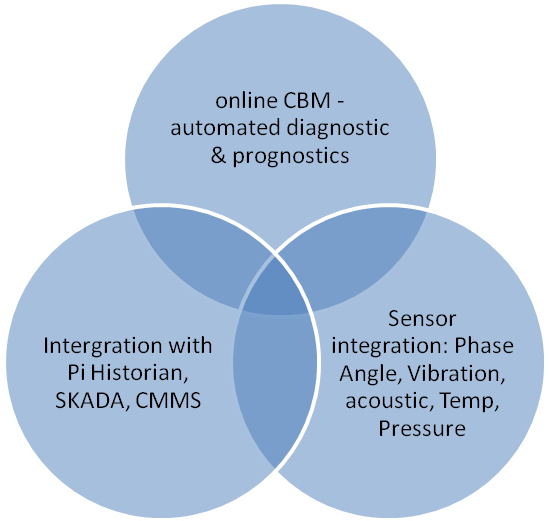 PSE's Condition Monitoring (CM) represents a wide range of technologies and practices used to detect industrial equipment characteristics. The objective of PSE's CM is to analyze the data gathered on equipment health in sufficient time to minimize failures and unscheduled interruptions in production. In addition, PSE's CM data is used as a basis for predicting the remaining operational lifetime of the equipment.
 Diagnostics and Remaining Life are generated automatically by advanced software.
PSE integrates, vibration, acoustic, phase angle and current to produce early warning of failure development, track failures at the component level and provide remaining life prognostics
PSE integrates SCADA, DCS, Pi Historian tags and provides aggregated alert and machine performance indices.
---
ONLINE AUTOMATED MACHINE CONDITION MONITORING
PHASE ANGLE/CURRENT instrumentation
Mounted in the MCC
HYBRID SENSORS
Mounted on rotating asset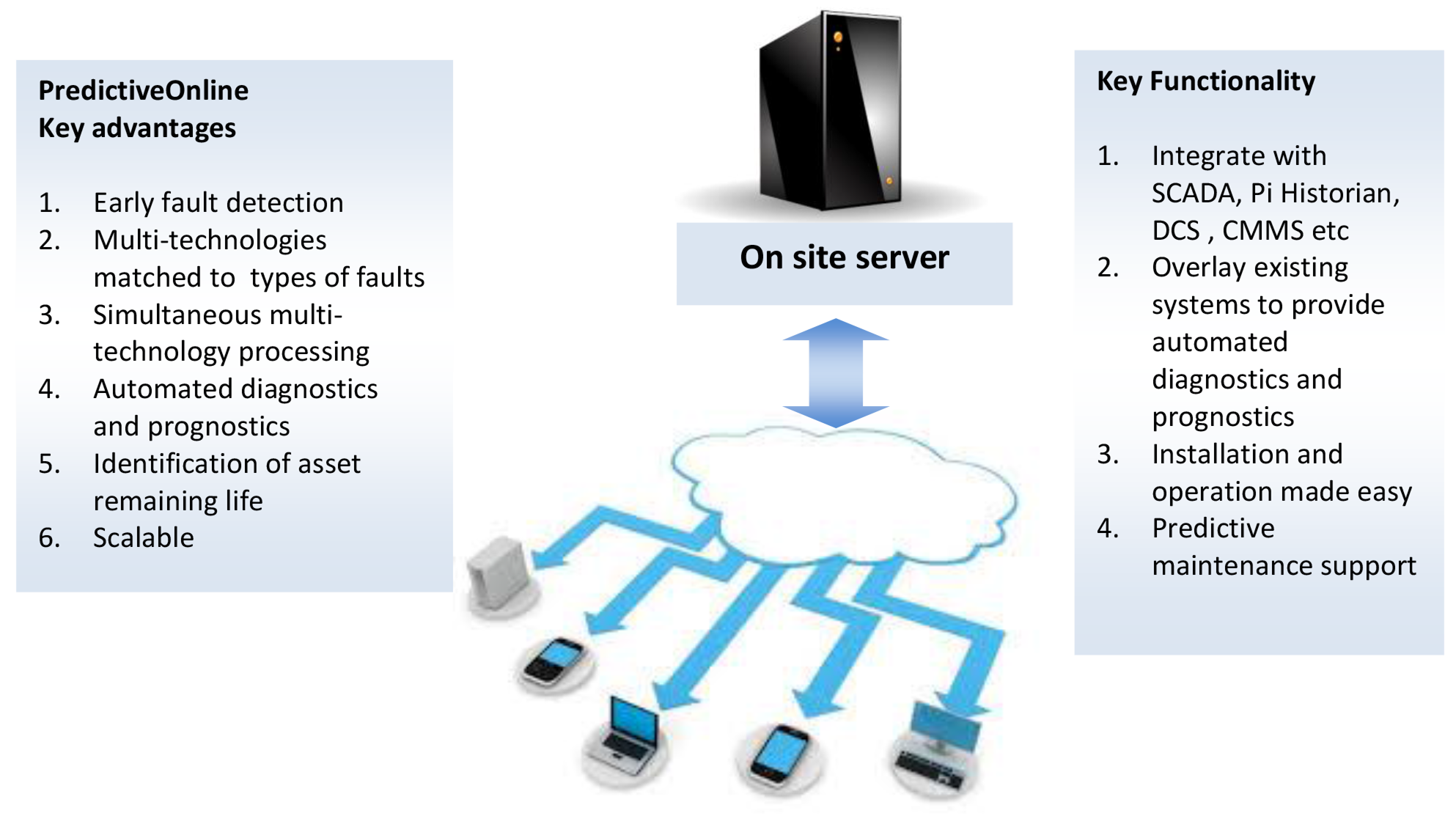 Cloud Computing
alerts; reports; expert assistance